The best music books of 2013
From Morrissey's Autobiography to the tale of Paul McCartney's strange decade, Dorian Lynskey finds books to satisfy even the most ravenous hunger for pop.
Dorian Lynskey
The Guardian Wednesday 4 Decmber 2013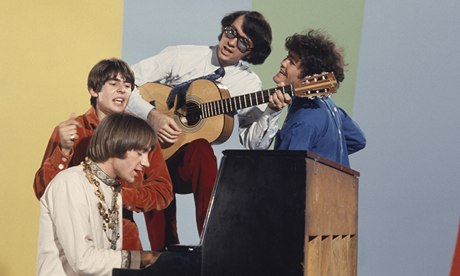 Yay yay for the Monkees … they matter more than the Doors in Bob Stanley's heroic Yeah Yeah Yeah: The Story of Modern Pop. Photograph: Michael Ochs Archives/Getty Images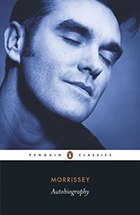 In a lean year for 
music
 memoirs, 
Morrissey
's
Autobiography
 (Penguin Classics) hoovered up attention. Not all of it was positive but no fan should be disappointed by a book so perfectly representative of the man himself. He can be vengeful, pompous and breathtakingly vicious, yet also lyrical, generous, surprisingly self-aware and consistently hilarious. The key to Morrissey's embattled psyche lies in several inspiring passages about his favourite records. Presenting "the remarkable if unsettling notion that life could possibly be lived as you might wish it to be lived", pop music was the torch that guided him through his gloomy youth, and you sense that he has never forgiven the world for failing to live up to such glorious promises.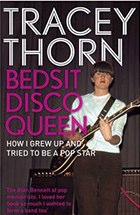 Morrissey also pops up in Bedsit Disco Queen (Virago) by former Everything But the Girl singer Tracey Thorn, a much warmer take on the period when oppositional post-punk values tangled with the top 20. Uncommonly likable and astute, Thorn conveys what it's like to be a normal person in an abnormal line of work.
Is there anything more to be said about the Beatles? Yes, apparently, if you're renowned Fabologist Mark Lewisohn, who knows more about the band than I do about my own children. Provided you're thrilled rather than terrified by the prospect of a book so microscopically detailed that it fills 840 pages without reaching 1963, All These Years: Volume One: Tune In (Little, Brown) is unbeatable, drawing on every imaginable source to make rock's most overfamiliar origin myth feel surprising and even suspenseful.
Tom Doyle picks up the story much later inMan on the Run: Paul McCartney in the 1970s (Polygon), which answers the question: what happens when you can do anything you like but nothing will ever be good enough? McCartney is a famously unrevealing interviewee, but Doyle, who has interrogated him several times for Q and Mojo, fares better than most by focusing on Sir Paul's strange decade as an "outlaw hippie millionaire", stumbling through drug busts, band rebellions, unresolved feuds and deeply eccentric decisions. Doyle makes sense of a stoned shaggy dog story that has none of the narrative neatness of the Beatles' rise and fall.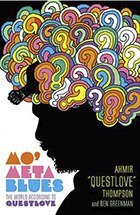 For readers who crave a break from linear narratives, there's Ahmir "Questlove" Thompson's Mo' Meta Blues (Grand Central). The hip-hop drummer, talk-show bandleader, DJ and producer promises at the outset: "I don't want it to be your average book." Crossfading between memoir, music criticism and wide-ranging dialogues with his manager, it adds up to a history of African-American music from Stevie Wonder to Kendrick Lamar, as seen by an endearingly humble polymath who calls himself "a superfan with the best seat in the house".
Even more formally inventive, John Higgs's The KLF: Chaos, Magic and the Band Who Burned a Million Pounds (Phoenix) is a pop biography for people who don't read pop biographies. Higgs approaches the short career of the early 90s top 10 provocateurs like Adam Curtis brainstorming with Thomas Pynchon, exploring all manner of magical thinking and conspiracy theories. Touching on Dada, Doctor Who and Discordianism, it's as playful and sui generis as the KLF themselves, which is saying something.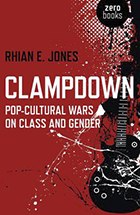 Online discourse about music is more politicised than ever, and blogger Rhian E Jones captures its flavour in Clampdown: Pop-Cultural Wars on Class and Gender(Zero), a speedy polemic against the gentrification of indie-rock and simultaneous cultural hostility towards the working class, especially women. Essentially Chavs for feminist music fans, it celebrates not just the class-conscious 90s hits of Pulp and the Manic Street Preachers, but the vivid, unapologetic charisma of Kenickie and Shampoo, and leaves you craving similar voices today.
While Clampdown can be read in one gulp, Daniel Rachel's Isle of Noises (Picador) is made for sipping slowly, featuring long Q&As with 27 British songwriters. As a musician himself, Rachel has an insider's advantage and his shrewd questions draw fascinating insights from reliably analytical characters such as Neil Tennant and Andy Partridge, as well as those, including Noel Gallagher and John Lydon, who are usually asked about everything except their craft.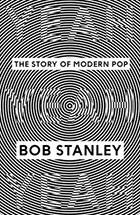 Meatier still is Bob Stanley's heroic Yeah Yeah Yeah: The Story of Modern Pop (Faber), which attempts to cover every notable development between 1952 and 1995, the heyday of the 7in single. Stanley, a seasoned writer and member of magpie pop group Saint Etienne, has a refreshing disregard for hoary rock posturing and stale hierarchies, with a parallel fondness for neglected backroom talents and alleged lightweights: here, at least, the Monkees matter more than the Doors. For such a chunky book, it moves fast, fuelled by telling anecdotes, unexpected connections, flashing one-liners and unfailing enthusiasm. Yeah Yeah Yeah fills you with a ravenous hunger for pop music in all its forms, reminiscent of the kind experienced by the young Morrissey, watching the vinyl spin round and believing that a better world could be found in its grooves.