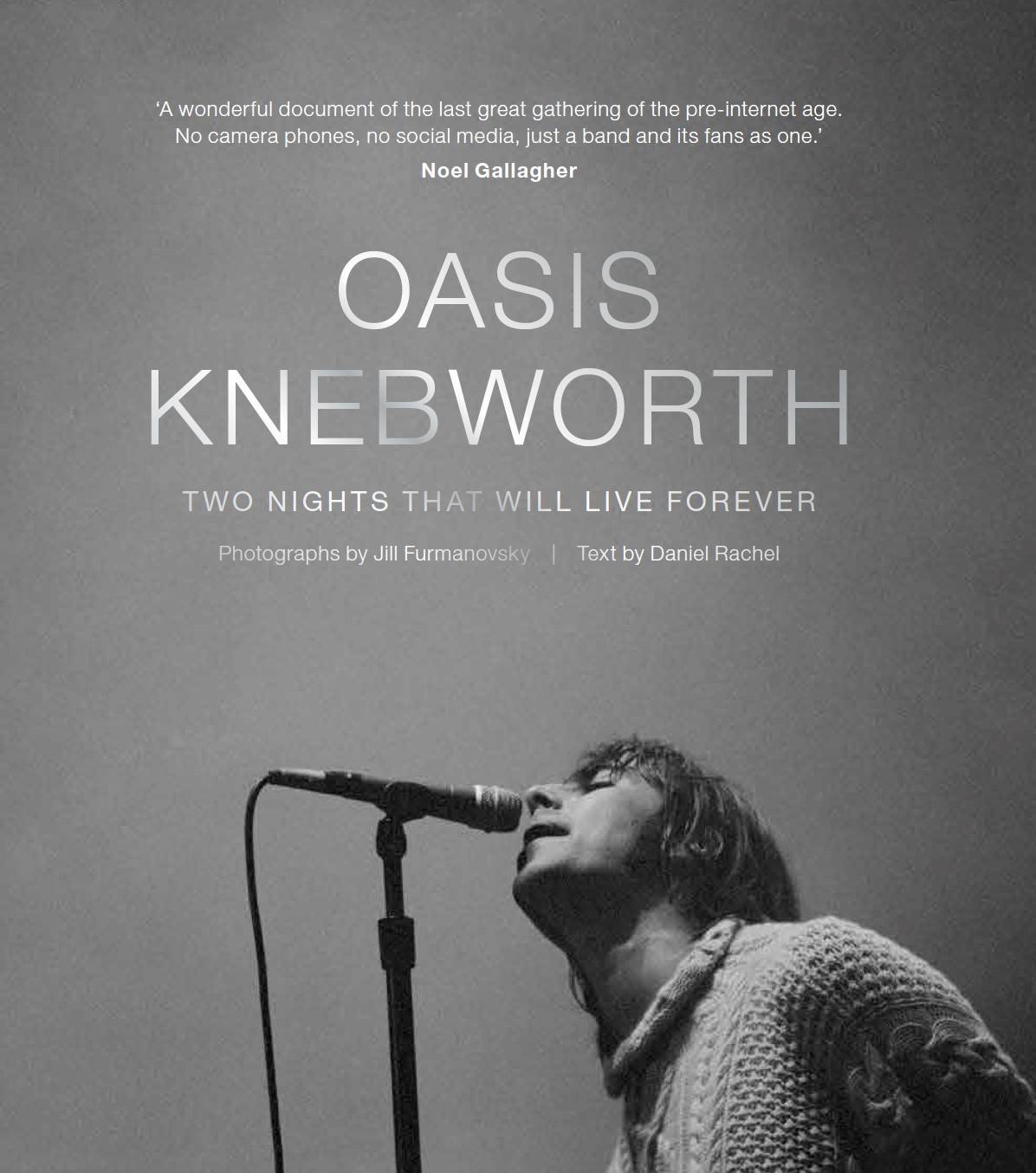 PUBLICATION DAY: Oasis at Knebworth
'A wonderful document of the last great gathering of the pre-internet age. No camera phones, no social media, just a band and its fans as one.'
Noel Gallagher
On 10th and 11th August 1996, Oasis played two nights at Knebworth Park that would define a decade. Twenty-five years on, this is the inside story of that historic weekend.
Witnessed by an audience of over quarter-of-a-million people, the record breaking event is told through the images of renowned photographer Jill Furmanovsky – granted unprecedented access to the band- and exclusive first-hand accounts from the people who were there, including Noel Gallagher and Alan McGee.
Many of the breathtaking images in this book are previously unseen and are framed by an impeccably researched text, written by the award-winning author Daniel Rachel.
This is the definitive account of two nights that a generation will never forget.
Containing hundreds of never-before-seen photographs by Jill Furmanovsky – granted unprecedented access to Oasis throughout Jill Furmanovsky is an internationally renowned, award-winning photographer. She has photographed many of the
biggest names in music over a fiftyyear career, including Pink Floyd, Led Zeppelin, Bob Marley, James Brown, The Clash, Bob Dylan and The Pretenders. She worked extensively with Oasis documenting their career between 1994 and 2009.
Daniel Rachel is a musician turned award-winning author. Winner of the Penderyn Music Book Prize, his books include Walls Come Tumbling Down, Don't Look Back in Anger and Like Some Forgotten Dream.
Over a quarter of a million people witnessed Oasis play Knebworth Park – a band at the peak of their powers performing to a sea of adoring fans. Oasis: Knebworth is a look behind the scenes of that magical summer: the rehearsals and warm-up gigs, the buildup, backstage and even on-stage for the incredible concerts themselves. Jill Furmanovsky's photographs – many
never seen before – are framed by impeccably researched text written by award-winning author Daniel Rachel, gathering accounts from the people behind the scenes to tell the inside story of those record-breaking nights.
Available in eBook
www.octo pusbooks.co.uk
www.octopusbooksusa.com
uk £40 | us $50 | can $55
9 781788 402804
ISBN 978-1-78840-280-4
'THIS IS HISTORY. RIGHT HERE. RIGHT NOW.'
—Noel Gallagher, Knebworth, August 1996
OASIS KNEBWORTH: TWO NIGHTS THAT WILL LIVE FOREVER
Photographs by Jill Furmanovsky | Text by Daniel Rachel
Publishing 17th August 2021
Cassell Illustrated | £40
TWO NIGHTS THAT WILL
L