2 Tone launch Manchester
November 10 @ 8:45 pm

-

11:00 pm
TOO MUCH TOO YOUNG: The 2 Tone Records Story with DANIEL RACHEL and HORACE PANTER (The Specials)
In conversation, book signing, followed by DJ set & dancing!
Oh, my! Get your ears and dancing shoes at the ready for this fabulous event with author Daniel Rachel and founding member of the Specials Horace Panter!
Too Much Too Young The 2 Tone Records Story : Rude Boys, Racism and the Soundtrack of a Generation, maps out the journey of one of the UK's most influential record labels that became a movement that shook up the nation with its rebellious spirit, fighting against the injustices in society and took the fight against the right wing extremism in the country.
Daniel will be in conversation, together with a dedicated book signing. After this event, Daniel will take to the decks and treat us all with a chance to dance and skank the night away. What a treat we have in store for sure!
All ticket holders are invited to join our DJ , dancing & skanking night with Daniel and Horace!
In 1979, 2 Tone exploded into the national consciousness as records by The Specials, The Selecter, Madness, The Beat, and The Bodysnatchers burst onto the charts and a youth movement was born. 2 Tone was black and white: a multi-racial force of British and Caribbean island musicians singing about social issues, racism, class and gender struggles.
The music of 2 Tone was exuberant: white youth learning to dance to the infectious rhythm of ska and reggae; and crossed with a punk attitude to create an original hybrid. The idea of 2 Tone was born in Coventry, masterminded by a middle-class art student raised in the church. Jerry Dammers had a vision of an English Motown. Borrowing £700, the label's first record featured 'Gangsters' by The Specials' backed by an instrumental track by the, as yet, unformed, Selecter. Within two months the single was at number six in the national charts. Dammers signed Madness, The Beat and The Bodysnatchers as a glut of successive hits propelled 2 Tone onto Top of the Pops and into the hearts and minds of a generation. However, soon infighting amongst the bands and the pressures of running a label caused 2 Tone to bow to an inevitable weight of expectation and recrimination.
Still under the auspices of Jerry Dammers, 2 Tone entered in a new phase. Perhaps not as commercially successful as its 1979-1981 incarnation the label nevertheless continued to thrive for a further four years releasing a string of fresh signings and a stunning end-piece finale in '(Free) Nelson Mandela'.
Told in three parts, Too Much Too Young is the definitive story of a label that for a brief, bright burning moment, shaped British culture.
Daniel says: As a child, 2 Tone defined the way I saw the world. I was seduced by the off-beat rhythms, the cool looking clothes and most importantly the social and political lyrics. 2 Tone taught me about black and white unity, it gave a voice to the pointlessness of street violence, and it provided an understanding and awareness of the horror of rape and apartheid. That you could dance, look good and be educated by a record was incredible. This music and these bands have printed an indelible mark on my life. To write the story of 2 Tone is one of profound personal pride. But more so, to honour one of the greatest periods in modern popular culture. 2 Tone at its heart was a movement of great songwriters, musicians and songs – We danced and sang, and the music played in a de boomtown!
We have two ticket options available: * Event Only and *Event with Discounted Book Combo deal – books will be available for collection at the Festival.
Our event will be followed by a dedicated signing event with Daniel. RRP books will also be available for purchase on the day.
Birmingham-born Daniel Rachel is a former musician-turned-award-winning and bestselling author whose previous works include: Isle of Noises: Conversations with Great British Songwriters (a Guardian and NME Book of the Year), Walls Come Tumbling Down: the music & politics of Rock Against Racism, 2 Tone and Red Wedge (winner of the Penderyn Music Book prize), Don't Look Back in Anger: the Rise & Fall of Cool Britannia (An Evening Standard and Metro Book of the Year), The Lost Album of The Beatles: What if the Beatles hadn't Split Up? (Guardian Book of the Day and Amazon No. 1 Bestseller), One For The Road (The Life & Lyrics of Simon Fowler & Ocean Colour Scene) Oasis: Knebworth: Two Nights That Will Live Forever (with Jill Furmanovsky – A Sunday Times Bestseller), When Ziggy Played the Marquee by Terry O'Neill (editor) and co-writer of Ranking Roger's autobiography I Just Can't Stop It: My Life in The Beat (a Vive Le Rock Book of the Year). In 2021, Daniel was a guest curator of 2 Tone Lives & Legacies exhibition as part of Coventry Cultural City 2021 and curated the anniversary edition of the Selecter's debut album Too Much Pressure.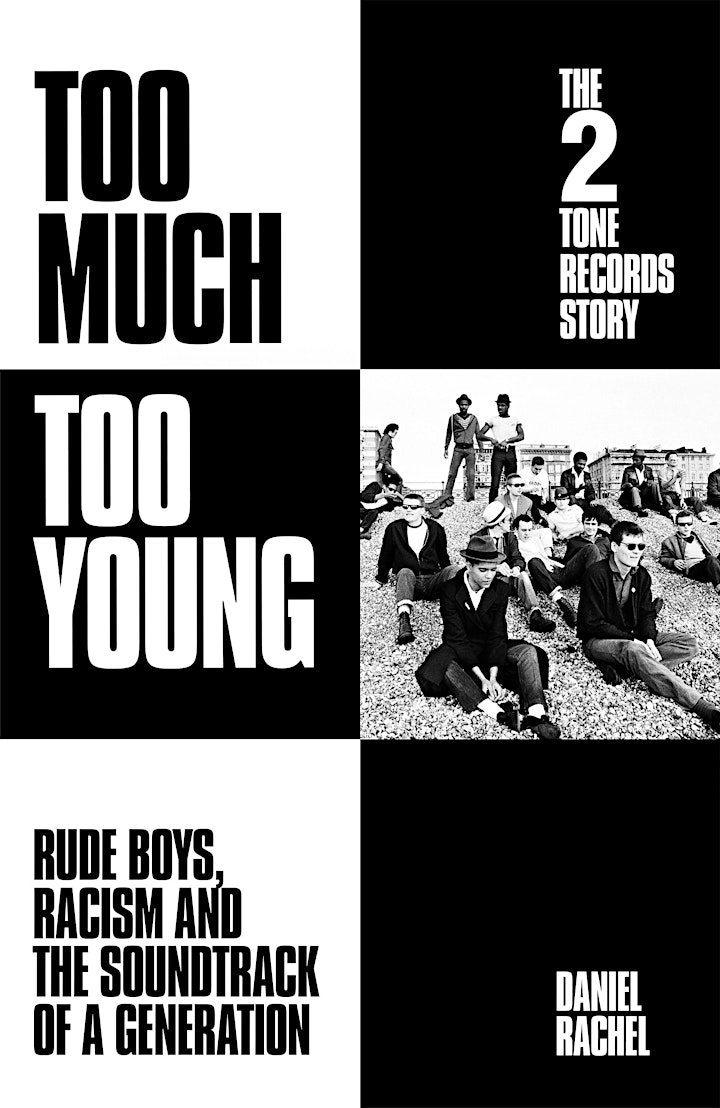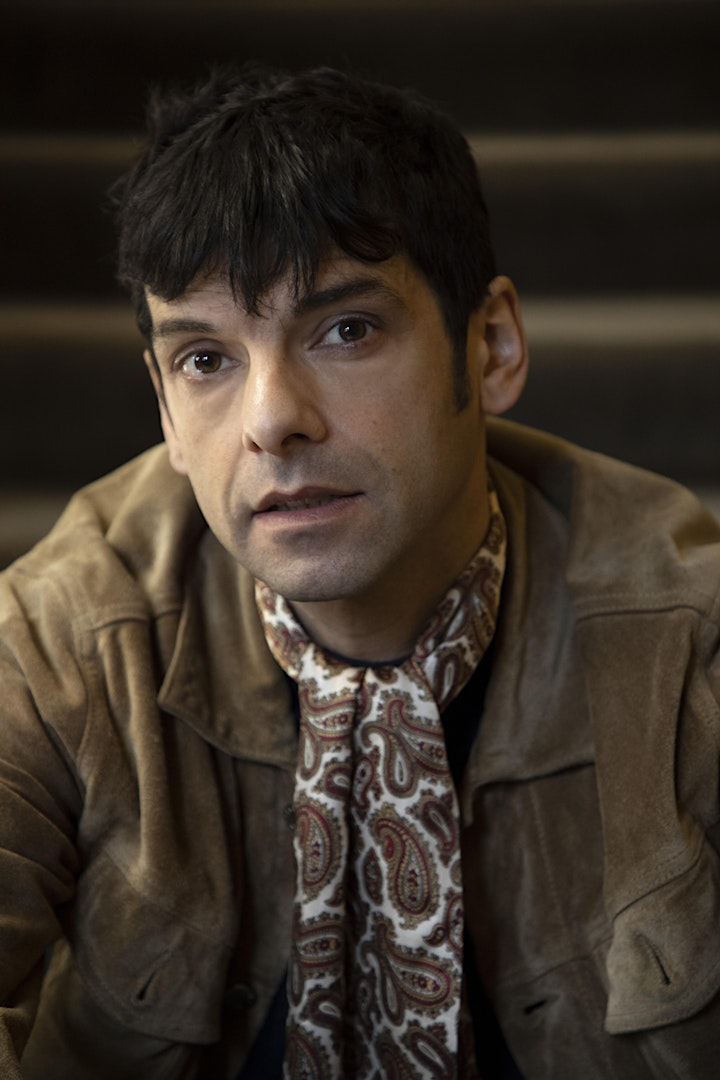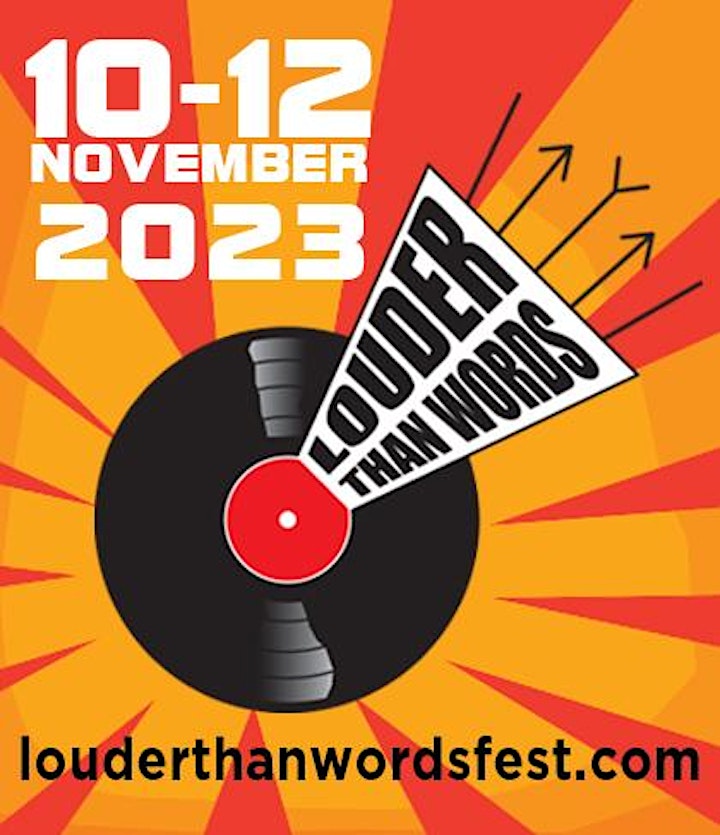 By Louder Than Words Festival
Date and time
Fri, 10 Nov 2023 20:45 – 22:00 GMT
Location
INNSIDE Manchester
1 First Street Manchester M15 4RP
About this event
1 hour 15 minutes
Mobile eTicket
Share This Story, Choose Your Platform!