2 Tone launch in Hastings
October 19 @ 7:00 pm

-

10:00 pm
PRINTED MATTER BOOK & RECORD SHOP PRESENTS…
RUDIES COME BACK: DOCUMENTARY OF 2 TONE, PLUS BOOK LAUNCH
Join us for the launch of Daniel Rachel's new book Too Much Too Young: The 2 Tone Records Story: Rude Boys, Racism & the Soundtrack of a Generation, and see rare 1980 2 Tone film.
DIRECTOR: 
JEFF PERKS
CAST INCLUDES: 
THE SELECTER, TERRY HALL – THE SPECIALS, PAULINE BLACK, ADRIAN THRILLS
PLUS Q&A WITH AUTHOR DANIEL RACHEL AND DJ DEBBIE GOLT
FILM (33 MINS), PLUS SHORT INTERVAL AND Q&A / 1980 / UK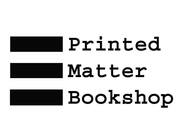 Printed Matter Book & Record Shop presents the official launch of Daniel Rachel's new book, Too Much Too Young: The 2 Tone Records Story: Rude Boys, Racism & the Soundtrack of a Generation.
About the book:
In 1979, 2 Tone exploded into the national conscience as records by The Specials, The Selecter, Madness, The Beat, and The Bodysnatchers burst onto the charts and a youth movement was born.
2 Tone was black and white: a multi-racial force of British and Caribbean island musicians singing about social issues, racism, class and gender struggles. It spoke of injustices in society and took fight against right wing extremism.
The music of 2 Tone was exuberant: white youth learning to dance to the infectious rhythm of ska and reggae; and crossed with a punk attitude to create an original hybrid. The idea of 2 Tone was born in Coventry, masterminded by a middle-class art student raised in the church.
Jerry Dammers had a vision of an English Motown. Borrowing £700, the label's first record featured 'Gangsters' by The Specials' backed by an instrumental track by the, as yet, unformed, Selecter. Within two months the single was at number six in the national charts. Dammers signed Madness, The Beat and The Bodysnatchers as a glut of successive hits propelled 2 Tone onto Top of the Pops and into the hearts and minds of a generation.
However,  infighting amongst the bands and the pressures of running a label caused 2 Tone to bow to an inevitable weight of expectation and recrimination.
Still under the auspices of Jerry Dammers, 2 Tone entered in a new phase. Perhaps not as commercially successful as its 1979-1981 incarnation the label nevertheless continued to thrive for a further four years releasing a string of fresh signings and a stunning end-piece finale in '(Free) Nelson Mandela'. Too Much Too Young is the definitive story of a label that for a brief, bright burning moment, shaped British culture.
We'll be screening the film Rudies Come Back followed by a Q&A with author Daniel Rachel and DJ Debbie Golt.
"We're not just a dance band, we have things to say." Grab this rare chance to see the 1980 BBC Arena film that heads to Coventry to quiz The Selecter and The Specials about the rise and rise of 2 Tone and all things ska.
About Debbie Golt
Debbie Golt FRSA is an award-winning broadcaster and arts consultant. She was actively involved in organising Rock Against Racism events in late '70s and began DJ-ing at the same time, playing 2 Tone releases alongside Reggae, Ska, Punk and more and still plays out locally, nationally and internationally.
https://www.electricpalacecinema.com/
The Electric Palace, 39A High St, Hastings TN34 3ER.
https://www.printedmatterhastings.co.uk/
Share This Story, Choose Your Platform!